Thanks for taking a few minutes to look over this weekly update from Graceway Church. There is updated information each week to help you stay informed. For up-to-the-minute information and announcements please visit our website at www.gracewaycharlotte.com. You can also find us on facebook and Twitter.
Opportunities to Strengthen Our "UP" Relationship with God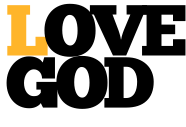 THIS WEEK AT OUR WORSHIP GATHERING:
You will want to be there this Sunday as Michelle Spahr will be sharing a special message on Wonder, Discovery, and Passion. Michelle has a deep heart for family ministry and will biring a powerful message for people of all ages and families of all shapes and sizes.
BETH MOORE SIMULCAST AT CHRIST THE KING
Join Christ the King Church on Saturday, September 18 for the Living Proof Live simulcast featuring Beth Moore, internationally known evangelist, author, and teacher. Registration for the day long event (10:30am -5:00pm) is $20 which includes lunch. The doors will open at 9:30. You may reserve your place for the day by registering at ctkcharlotte.org or calling the church office 704-587-0073. Bring a group, a friend, or just yourself, but register early, seating is limited! You'll leave knowing the message you heard was created just for you!
SHARE YOUR PRAYER CONCERNS ONLINE
CLICK HERE
to pass along your prayers to Leesa Kessell and to our prayer team. These requests will be kept private at your request.
GIVING TO GRACEWAY CHURCH
We provide several different ways that you can offer support to our work together through your finances. You can give when you worship with us on Sunday or can also give online using our secure online giving system.
CLICK HERE
to give online
EVITE
Do you know someone you would like to invited to our Sunday gatherings? Why not send them an Evite and then offer to pick them up?
CLICK HERE
.

Opportunities to Strengthen Our "IN" Relationship with Each Other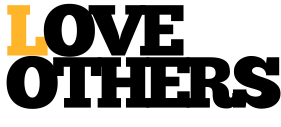 SMALL GROUP COMMUNITIES
Whether you consider yourself part of the graceway family — or if you're just checking things out — we would love to help you connect with one of our small group communities.
Family Small Group - 6PM Thursday, August 19th. Potluck and Prayer at the Spahr's home. Call 704.668.3229 for directions.
Graceway Titans -
Christian Book Club - Will resume September 25th.
Craft Group - TBD
Music Team - Do you play an instrument or sing? There may be an opportunity to use your musical gifts during our Sunday worship gatherings. Join us on Thursday nights as we go through music for Sunday. Contact David Lipp at david@gracewaycharlotte.com
To connect with a group email
PASTOR BRIAN
2ND ANNUAL SUMMER PICNIC!

Come enjoy some yummy food, fun fellowship and cool swimming! Burger, Hotdogs, buns and paper products will be provided. Please sign up at the Information Table on Sunday or
CLICK HERE
this is a great opportunity to invite your friends and to connect with new folks. The picnic will be at the home of MaryAnn and Frank Giorgi in Indian Trail. Checkout
www.gracewaycharlotte.com
for directions.
If you have folding/camp chairs and/or a pop-up tent, please bring them along. Dont forget your swimwear so you can enjoy a dip in the pool!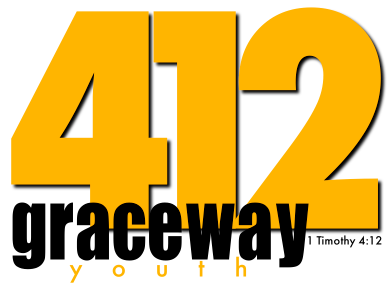 412 GRACEWAY YOUTH
Our youth group is up and moving! Join us every other Thursday for fun small group nights and for monthly special events!
Small Group at the Mennitts - August 26th, 7PM

FAMILY MINISTRY ACTIVITY

This month our kids are learning Joshua 1:9. You can help them practice at home by doing the following actions:
God (point up)
is with you (clasp your hands together in front of you)
wherever you go. (swoop your hands above your head and in a wide circle down to your sides)
Joshua 1:9 (hold hands like an open book)


www.myfirstlook.org
First Avenue, our early childhood ministry, is in full gear. If you have a passion for kids and would like an opportunity to serve 1-2 Sundays a month, please contact Michelle Spahr at 704-628-6452 or
michelle@gracewaycharlotte.com
Opportunities to Strengthen Our "OUT" Relationship with Our Community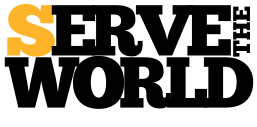 HAITI/CHILE - HOW CAN I HELP?
Many of us have been deeply moved by the tragic earthquakes that have hit our neighbors in Haiti and Chile in recent days.
CLICK HERE
to visit the Lutheran Disaster Response website for more information about how our larger church community is responding and how our local church community can respond as well. There is a link to giving opportunities posted on the site along with additional resources and response options as well.
THE WATER PROJECT
For more information on how we can continue to partner with The Water Project in providing clean water around the world
CLICK HERE
THE COMMONPLACE
On the third Saturday of each month a team of volunteers from Graceway partners with The Commonplace in Indian Trail to deliver groceries to families in need. Our next day to serve is
THIS SATURDAY AUGUST 21ST.
To join the team this month call the church office at 704-628-6452 or
CLICK HERE
MONTHLY FOOD DRIVE
Each month we will collect non-perishable food items on the second Sunday of the month to help keep the shelves stocked at The Commonplace. Please bring your food items to our worship gathering
Sunday, August 15th
or contact Ray and Tammie Mennit (704-292-5902) for other drop-off options. This is a great way to support this ministry even if you are unable to participate in our monthly deliveries.
HELP US KEEP YOUR INFO UP-TO-DATE
As our church community grows and as begin to further develop our small group communities we want to provide you the best opportunity to stay connected with each other. To help with this we have an awesome online community site where you can stay up-to-date with your groups, plan and promote events, open discussions, send text messages, etc. This is also where we generate our churchwide emails and maintain our database. We do our best to keep our records accurate, but emails and phone numbers and addresses change over time so the best way for us to keep our information current is to ask you to help us out. Click the link below to get setup. Feel free to add any additional info (IE: Birthday, Anniversary, etc.) that you want to share. You can even add pictures to your profile! You can also adjust your communication settings to receive text messages or messages regarding activity in specific group. It only takes a few minutes to get setup.
CLICK HERE
to request a username and password.
Thanks for your help!